Alright ladies, I didn't want it to come down to this. I really didn't. I tried & tried & tried. Okay maybe just two tried's. I've been linking up for:
PYHO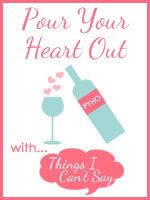 ICLW

Things I love Thursday

and I've gone on a commenting spree every chance I get. So tell me how do I get more followers? I'm trying to be better at blogging, I post more frequently, I try and post plenty of pictures, I try and be positive, ask questions.
So what should I do?
I'm thinking I'll have some guest posts. Anyone interested? I'll get a list of questions together for you, unless you have something you want to blog about! So just let me know if you want to guest post!