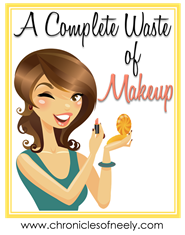 I know, I already posted today, BUT I found this GREAT link-up and HAD to be a part of it.
Getting to Know Me.
I started blogging to vent, this was my outlet, I was TTC and it was taking a toll on me. This blog became a journal for me when I was pregnant, capturing weekly updates and now it's all about A and the milestones in her life and whatever the heck else I want to blog about.
I link up. I love link-ups, though lately I'm trying to cut back on them, trying to force myself to write a post without the help of a link-up.
I'm 22.
I love chocolate.
Lately I've become addicted to ice cream.
I'm currently dieting, well sort of, I've stopped drinking soda & now work out.
I love Netflix, it is my only source of TV. I've watched TOO many shows.
Psych.
Army Wives.
Desperate Housewives.
Raising Hope.
Swap People.
& I just started Grey's Anatomy.
Just to name a few.
I make bows. Check out my Etsy Shop.
I don't get along with my in-laws and I'm not afraid to talk about them.
I have a very full closet, almost too full.
I have 200 pairs of shoes & love every pair.
Can't wait to meet some new bloggers!