Stupid phone isn't sending the pictures, I'll add them later, A is having a melt down.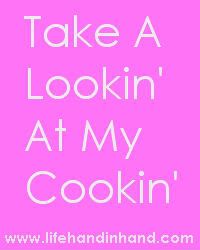 16 oz of elbow macaroni, cooked & drained (wash with cool water so it's cold)
2 celery stalks
a few green onions (add as much as you like, I don't care for green onion too much so I add very few.)
miracle whip
fully cooked imitation crab
So pretty much you combine all of it after you have it chopped into small pieces. I bought the imitation crab shaped in legs & used two legs, I just shredded it with a fork then went over it with a knife till they were nice and small. Add as much miracle whip as you'd like!
Enjoy!