[Day 12]:
What are you most looking forward to in the next 6 months?
Vacation.
I'm finally traveling back to California! Beach house, San Diego Zoo, Monterrey, all of it! Can't wait!
Christmas.
I love Christmas music & all the yummy treats!
Abigail.
I'm excited to see all the different milestones she hits, excited to watch her grow.
Decorating.
I love doing new things with my house, especially decorating. Hoping to redo a few rooms in the next 6 months make it look more like us.
Learning.
I love to learn new things, I have a list of things I want to learn or at least try to learn, and I can't wait to do that!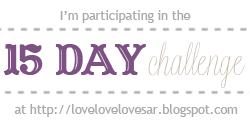 Another great giveaway going on over here!