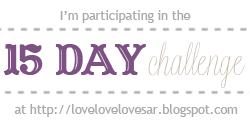 [Day 5]:
If you could have dinner with any five people, who would they be?
That's easy. My siblings. 2 brothers & 3 sisters.
It hasn't been just us in years. We love our growing family but I think it'd be nice if just the 6 of us could sit back & have dinner together.