Happy Friday everyone!
If you follow me on Twitter, you know that A has a cold & decided to share it with me this week, so I've been taking care of her, & slowly dying myself. Ha. And with yesterday being my anniversary, I haven't been on too much this week! Meaning I haven't gotten to introduce you guys to a couple new sponsors up on my blog!

Friends, make sure you stop by & tell these ladies hi!

Abbey from The Makings of a Mess


Elise from The Jersey Flower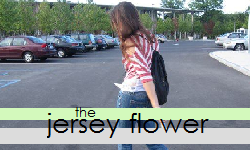 Also show some love to my "Toddler Sponsor" for August

Danielle from the life of an "Ordinary" housewife
You know you want to Sponsor Mommy Summers.