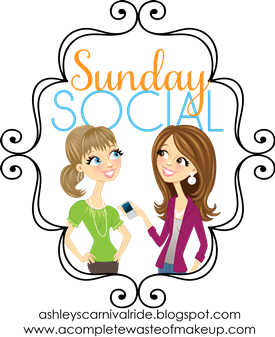 If you could only eat one thing for the rest of your life, what would it be?
Seriously, Mexican food.
I love it.
What's your guilty pleasure/comfort food?
Chocolate & saltine crackers.
Gotta have my sweet & salty.
What's the weirdest/craziest thing you've ever eaten?
Eel.
I love sushi, but eel just crossed a line for me, it was slimy & such.
What foods do you avoid at all costs?
Tomatoes.
I'm allergic to tomatoes though, so that's a little different.
What meal reminds you of your childhood?
Chicken, Broccoli, Rice & Cheese Casserole.
Share one of your favorite recipes and the story behind it.
Chocolate Cream Cheese Cupcakes.
When my sister was in the hospital after having her baby,
I made these cupcakes for her & her visitors.
Everyone loved them!