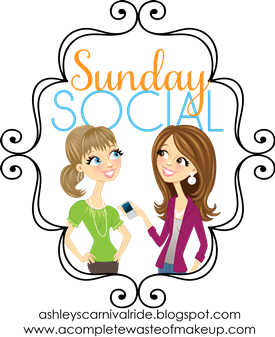 1. What is the name of your blog and how did you come up with it??
Mommy Summers. Pretty simple, I'm a mom & my last name is Summers.
2. What do you love the most about blogging??
The support you get from people. I really feel like I'm building that support group I need. (Outside my own family). I also love that feeling of giving support to others.
3. What are your 2 favorite posts you've written?
4. What is something you'd want to tell someone just starting out in blog world?
Be true to who you are. Sometimes I feel like I have to write a certain way. Watch what I say and such. Also, it takes time. You don't just get 100's of followers over night, you need to get out there and put the work in.
5. Biggest blogging learning experience you've had?
Like I said above, be true to who you are. My blog started out as a TTC blog. I needed an outlet, and then my blog started growing after I was pregnant & had A. As is started growing I wasn't sure if people wanted to hear about TTC stuff anymore. I started to feel like my blog that was my outlet wasn't like that anymore. I decided to post some stuff anyway, things that I needed help with, advice about, and you know what? I got tons of support. I didn't lose followers. I made new friends. Met more people who had or are going through what I have/am going through. Seriously. Be true to who you are.
6. Give us 3 blogs we NEED to be following that you love.