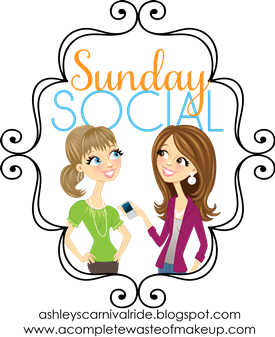 1. What is something you have wanted to do but are afraid of?
Speak my mind more often to my in-laws. Maybe not just to my in-laws. I feel like I usually try and keep stuff in, keep calm & just let things pass. I just feel like I need to start getting a little louder & not taking their crap!
2. Where do you see yourself in 5 years?
I'll be 28. Wow. That's a year older than what my husband is now.
I want to be in a new house, love for hubs to have a job that he loves.
Maybe 1 more kid, maybe 2?
3. What are you looking forward to before the end of 2012?
Right now as I'm writing this (Tuesday) I'm waiting for our vacation!
We left (leave) Friday!
Yellowstone!!
I'm hoping to get some more vacations in before the end of the year!
4. What are your hopes for your blog?
Honestly, I've thought about how I want to grow it big & have lots of followers, but honestly, I want followers who want to follow, I want friends. I've made quite a few good friends through blogging, that's really all I could ask for and more.
5. Do you always see yourself living in your current town/city?
I love the area I live it. I've lived here for 7 years now.
3 1/2 in my own home. Seriously great area. We want a bigger house eventually so I don't see us staying here forever, but we will definitely not go to far from this area!
6. What is your morning routine
*Thinks to self* Why can't I sleep in??
Let dog outside.
Turn computer on.
Sit at computer, mostly wondering what in the heck I was going to do.
Eventually sometime in the morning my brain actually catches up to the fact that my body is up and moving around & my day begins!