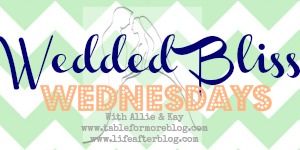 How often do you and your husband have a date night?
Not often enough. Since having A, we haven't really gone out without her. But once she's asleep we'll snuggle up on the couch and watch a show or two.
What did you do on your first date?
We met up at Barnes & Noble for some Starbucks then decided to head to the theater where we watched Awake.
What is your favorite kind of date night?
The ones where we stay at home & just pick up a pizza & a movie. We like to keep it simple.
How do you do date night on a budget?
Pizza & a movie at home. Drives to see Christmas lights. Simple fun things like that.
What is the best kind of date your husband could surprise you with?
Dinner together at home. He would of course make dinner & have the house clean! Oh and some sort of chocolate dessert too! I meant it when I said we like to keep it simple!