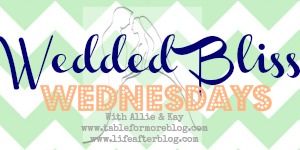 CHILDHOOD EXPECTATIONS OF MARRIAGE!
1. When you were a child what did you imagine YOUR Prince Charming to be like?
Loving, tough and attractive!
2. Does you husband match your prediction as a child?
3. What about when you were a teenager and knew it all about love, does you relationship match that scenario you had during those rebel years?
There was only one time that I let myself think I was in love, my second boyfriend. Boy was he a tricky one. A liar, rude, and the list could go on. After that, I wasn't sure what love was going to be like, I'd think about it all the time, but could never guess it'd be like it is now.
4. What love movie would you best match your relationship to? Why?
Honestly, I keep thinking about two movies, The Notebook and Runaway Bride. Strange choices right? The Notebook because, we've always been there fore each other, there isn't anyone else out there for me. Runaway Bride, because there have been so many relationships that just might go okay, but they weren't the right ones for us, and we finally found each other. We know each other's faults and weaknesses and we accept that.