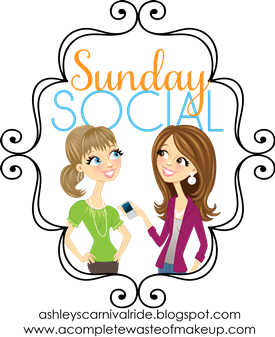 1. Favorite thing to do on a rainy day?
I LOVE the rain! If it's not too heavy I like to go shopping! If it's a bigger storm, definitely spend the day inside watching movies & playing games!
2. Favorite thing to do on a Summer weekend? My parent's have a pool & a huge yard so we head over there for BBQ's while our yard is a work in progress!
3. Favorite Spring accessory? A cute cardigan!? Ha, I'm just barely starting to think about my Spring style!
4. Favorite way to spend a Winter day? Bundled up inside. Brr. We've had a cold, wet winter! Spent most of my time inside this year!
5. What is your favorite season and why? Ah, it's a tie between Spring & Fall. Love the beautiful spring flowers & the light storms we have BUT I love the warm fall & the changing leaves especially in the mountains!
6. Best birthday you ever had? Probably when I turned 19, the Mr. took me to dinner then to the park where he proposed!