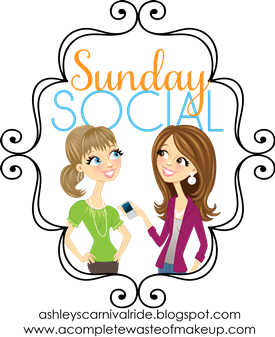 1. Do you plan to change any of your eating habits in the new year?
Nope, I've changed so much in the last few months, cut out caffeine/soda completely, barely eat out, barely eat anything sweet, I'm hoping to just stick with it this year!
2. Any workout tips to get us back in shape after the Holidays?
Ha, before I got pregnant I loved to do Pilates & Yoga. Definitely my favorite work outs.
3. Favorite thing you did over the Holidays?
Spending time with my family. A is at the perfect age for Christmas this year, last year she was only 9 months, this time around she was almost 2!
4. What is something you hope that you accomplish in 2013 that you did not in 2012?
Reading more books. I can't remember what I had set my goal at, BUT I know I didn't reach it. Really wish I had done better!
5. Name 3 things happening this year you are excited about and why
1. Having baby #2!! Due July 13!
2. My brother getting married August 2nd!
3. My brother & his family coming up from Texas for the wedding!
I don't think any of those really need an explanation as to why I'm excited!! AH! Can't believe it's coming up!